It's 2020, and we're excited to see what this year will bring. Asheville's experts gaze into the crystal ball for our annual real estate predictions, and their outlooks definitely vary.
Rodrigo Afanador, host of Asheville Real Estate News, predicts more of what we're seeing now with perhaps a slight dip. Unless you're in the business, the change won't be very noticeable. Buyers will remain cautious, taking their time.They're not willing to pay high prices and do significant renovations as well.
Skylar Group CEO Mike Romero said that Asheville feels the ripple effect of whatever happens in big cities. For example, the stagnant luxury market has trickled from metropolitan areas to Western North Carolina. Price reductions are happening more often with slower turnover. In 2020, we'll see a gradual slowdown. Sales will go back and forth, and it may flip from a seller's market to a buyer's market. The uncertainty in government and stock market may affect us. Though some fear another recession, Mike believes it would just be a small one, and urges agents to watch mortgage applications and continually check for trends.
Realtor Luke Rutherford had a short but sweet real estate prediction: it will stay the same. He believes 2021 could be different with a shift based on the election year.
Katie and Ashley Ciochetti of Homespun Investment Realty, who rehab and flip homes, remain optimistic. However, they urge you to be prepared for anything and make contingency plans. Will you be able to hold a property or otherwise shift gears? Going into 2020, they still see a lot of fear in the real estate industry. This is based on what happened in 2008-2009. However, Asheville is ideal considering climate, community and location. The population will keep growing, and we need to house our market. If the market shifts, it wouldn't be a huge blow in the near future – it may even help keep things affordable. If there is a shift, that's a great time to get deals!
What does an investment pro have to say? Richard Coyne of Park Capital Partners has high hopes. He sees the good economy continuing. The market will remain good, but the election year may start to affect things this summer. Look at tax advantages and appreciation if things start to go south. He noted, "If you buy right, you can do well in any economy." He'll keep buying smart and take advantage of opportunities when things change.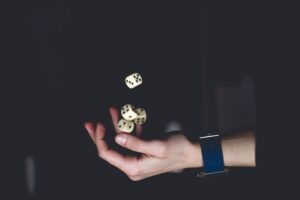 Instead of a 2020 real estate prediction, Bill Cook gave advice on how to survive a downturn. Since values are leveling off like they did in 2007, this could predict a recession. "Focus on the kitchen table" and eliminate excess spending and business models. Work on creative deal structuring without banks, while reaching out to allies. Focus on helping people and solving their real estate problems. If you get face to face with people and listen, they'll give you creative ways to restructure. The downturn could force you to prioritize your true mission.
Another man of brevity, Alan Windham, said 2020's market will stay the same – varying up and down, going into a balanced state. We have a healthy economy, unlike 10 years ago when the recession hit.
Caleb Welborn and Chris Larsen are confident in their company, Next-Level Income, and its focus on commercial and multi-family property. According to demographic trends, millennials and baby boomers are driving multi-family values. The United States is becoming more of a renter nation, which will keep multi-family strong through 2020. However, they're staying cautious. Unprecedented high levels of valuation will bring surprises, and there is greater than a 50/50 chance of a correction. Rents are pulling back and markets are softening. If you're making an investment, make sure you understand it. Cash flow will out-perform speculative properties.
Will technology affect in how real estate is done in 2020? Yes, said Jeff Stewart. The partnership between who we are as people and tech/AI will grow. The human perspective will remain vital to interpreting data, even with advanced tools. We must be continually learning and changing, and the "head in the sand isn't going to work."
Lastly, Jim Hitt of American IRA doesn't care what happens to the market in 2020. He's financially secure. For those that aren't, he recommends preparing for all outcomes. Are you liquid enough? Get as many properties under contract as possible, then wait until it comes back. But don't get stuck in predatory loans! Though we tend to avoid political commentary, it does come down to politics and the presidential looming election.
It's so interesting to see what all these different pros in the real estate world predict for the start of the '20s. Who will prove most accurate? Keep your fingers crossed, keep hustling, and stay tuned to Asheville Real Estate News!