The state of Asheville hotel development is a hot-button topic for many locals and has been grabbing plenty of headlines over the last few years, like this July 29, 2019, Asheville Citizen-Times piece, "Asheville Hotel Temporary Building Ban Likely, Councilwoman Julie Mayfield Says." Mayfield reacted to the backlash pertaining to the council's decision to allow the Flatiron Building into a hotel, stating, "There is a very strong sense that downtown is becoming a place for visitors, not for residents, and that is a sentiment that we cannot ignore any longer." During a meeting on August 29 about the proposed one-year ban on new hotel construction, WLOS reported that Mayfield said, "We probably should have done this even two years ago, to help give us a set of criteria to judge these hotel projects by. We didn't do that then, but the time is now. The moratorium is necessary for the council to develop some criteria against which we can judge future hotel projects. Currently, each of us uses a different set of criteria, which creates uncertainty for applicants and tells the public nothing about how we make decisions. We need a different way to make these decisions and we should get that as a result of the work done during the moratorium."
The Flatiron controversy stemmed from the city's decision to allow a luxury hotelier to convert the historic building—now home to about 70 businesses that will have to find new spaces. And, as David Forbes wrote in his April piece for The Asheville Blade, titled "The Hotel Wars," "The Flatiron tenants, who are facing removal from some of the only remotely affordable space left in downtown, are another example of the very real damage the industry can do to those in its way." 
Mayor Esther Manheimer indicates she was also supportive of the moratorium in part to avoid future Flatiron-like debates, explaining, "The goal is to take a pause to make sure we're balancing the need to preserve what makes Asheville special with the growth and popularity we're experiencing as a city. If it passes, the moratorium will give the city time to develop more specific criteria to use when considering future hotel proposals. The criteria will be developed through a series of community listening sessions along with the Urban Land Institute who will provide land planning expertise."  
The moratorium was indeed implemented, with a September 24 meeting of the Asheville City Council yielding a unanimous vote whereby, according to the Citizen Times: "No new hotel construction will be allowed in the city for up to a year… Hotels already approved for construction can be built. But no new zoning applications will be heard [while] the council develops new rules around what hotel developers will have to do in order to get a building permit." 
One of the biggest complaints about this project speaks to another issue affected by Asheville hotel development: parking. The hotel will also not be providing parking spots, meaning that on a fully booked night, hotel guests will be eating up 40+ spots among an already underwhelming number of available spots in the building's nearby garages. While Asheville's Transportation Director Ken Putnam declares that parking downtown isn't as bad as it's built up to be in the August 16 Mountain Xpress piece, "Summertime and The Parking's Not Easy," Sage Turner, the chair of the Downtown Commission and the commission's Parking and Transportation Committee, points out who's most affected: "Downtown workers have to pay to park while they're at work, so it's cutting into their wages and income."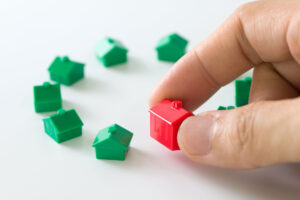 Yet, while the cons can be easily stacked up against hotel development, plenty of local entrepreneurs and officials emphasize the pros that come with being a popular tourist destination that attracts hotel developers. Take these quick stats according to Explore Asheville:
Over 30,000 people visit Buncombe County every day on average, spending $5.4 million.


Tourism-generated tax revenue was $368 million in 2017.


1-in-7 jobs in Buncombe County are related to tourism.


In 2017, visitors spent $3.1 billion and the county had 11.1 million visitors.

Joseph Minicozzi, the owner of Urban3, a local data-driven storytelling firm that specializes in helping communities achieve local financial literacy, urges people to remember Asheville's hotel industry history for perspective on today's growing pains because, in 1930, there were 30 hotels in downtown alone: "In Look Homeward Angel, Thomas Wolfe opined about the 8 luxury hotels and the 250 other lesser hotels in Asheville (err, Altamont). He said that Altamont had 'been a tourist town since decades before the civil war.' Those are facts. Armed with that, let me ask: Do we have more now? Heck, in Wolfe's day, Buncombe's population was 80k—per capita, they had more. And we honor all that that brought to us. The difference is that we were rewarded with well-designed buildings. Look at all the cool buildings that you'd put on a postcard and call it 'Asheville.' City Hall, the Jackson Building, Grove Arcade, Flatiron, etc."  
Minicozzi makes the case that Asheville doesn't have a hotel development problem; it has a hotel design problem. "I will tell you that the Hyatt on [Interstate] 240 turns my stomach to look at; it's poorly proportioned from a facade standpoint. So is the Cambria hotel. Go into the Grove Arcade and walk out of the center of the building toward the Cambria and note what greets you. Basically, a blank wall and a fire hose connection. That's uninspiring and an architectural failure. There are simple rules of proportioning, facade composition, and urban design where this stuff is failing.  But we don't talk about design in our town. We blame 'use.' And that's wrongheaded. Uses change. Almost all of our housing downtown was another use, mostly hotel, before housing. Architecture should be beautiful and durable enough to have many lives. That recycles the building, which is the greenest thing to do. The bigger question is, how do we get urbane buildings that function well at the street, have a beauty that we will respect, and will add value for generations. Our 1920s ancestors pulled it off. Why are we more ignorant than them?"
Richard Whitney, the owner of Whitney Construction, has seen quite a bit of change since moving here in 1993 and sees this development as inevitable due to Asheville's many charms. "My family moved to Clearwater Beach, FL in 1960 when it was just barrier Islands filled with Australian Pines," says Whitney, "and I watched the beaches of Tampa Bay morph into what they are today. I have watched Asheville transform in a similar manner and suspect it will continue to grow and expand just as Clearwater has. Many hate the thought of it, but I am pretty sure that Asheville will inevitably continue to grow, and that tourists will be a major part of that growth. I really don't think it can be avoided. Not only do we have the Biltmore Estate, but just as or even more appealing, we have the market cornered in the Southeast U.S. on mountains and mild temperatures. We are and will always be a magnet for people from the flatlands."
Whitney also urges the anti-hotel locals to recognize how hoteliers have helped shape and sometimes save parts of downtown and historic buildings. "I favor hotel development and believe that building them strengthens our economy," he continues. "People like John McKibbon have beautified our downtown by first building the Aloft Hotel, the AC Hotel, and now his partnership with Glenn Wilcox and family to transform the BB&T into the jewel it deserves to be. Many others, like Tony Fraga with FIRC Group and their beautiful Cambria Hotel, have had a similar impact on downtown. Their investment in our city indirectly helps businesses not only in the Central Business District but also provides for service jobs throughout the city. We are extremely fortunate that people want to invest tens of millions of dollars into our city and we should not try to run them out of town."
Elizabeth Putnam, a realtor for Mosaic Realty, is a native to the area and remembers downtown's darker days, saying, "I grew up with downtown was desolate and everyone was moving away from Asheville. I personally have enjoyed the infusion and vitality that has poured into Asheville in part due to the hospitality industry." She notes that she has not seen the impact studies and occupancy levels to determine the need for all of these hotels going up around Asheville, but "in general, it seems like overkill. With the added competition, perhaps the daily hotel rate will go down. The rates in downtown Asheville are ridiculous. With regards to hotels in general… one of Asheville's largest economic drivers is tourism. It is what keeps our small business owners and restaurants thriving." 
Stephanie Brown, Director of Explore Asheville, points to the revenue that the occupancy tax generates to fund the Tourism Product Development Fund, which to date has awarded $44 million in community projects. "[These projects] improve the quality of life in the Asheville area—parks, theaters, museums, historic sites, sports fields, arts development, greenways and supporting infrastructure," says Brown. "Of the $44 million in grants that have been awarded since the TPDF's inception, $22 million has gone directly to City of Asheville-owned assets for projects such as the renovation of the U.S. Cellular Center, enhancements at the Western North Carolina Nature Center, and improvements to the River Arts District. Revenue from people who visit goes to local families who run local businesses and employ local people. Those dollars help fuel independent business owners, nonprofits, charities, and improve the overall quality of life for the people who live here."
Following the September 24 temporary ban, no doubt many locals let out a huge sigh of relief, with developers and hoteliers retreating and restrategizing for 2021. This topic will certainly be a heated ongoing discussion among residents with or without the hotel ban for the next few years as Asheville's notoriety—as a rising Music City, according to Rolling Stone; one of the 25 best U.S. cities to spend a weekend in, by Thrillist; and as one of the dog friendliest cities in America by The Washington Post—continues to pour more tourists into the Land of the Sky.